Campsites are the number one
choice for nature lovers
WHAT A CAMPING HOLIDAY CAN OFFER
Campsites are more than a holiday destination
A camping is above all a friendly and by definition an open village. In other words it is the ideal meeting place for the whole family.
While parents sympathize with their neighbors, the children can easily find playmates and taste without moderation the charm of the outdoor life, something they probably don't do much back home. Evenings are usually perfect for a family gathering around a good board game.
Also, keep in mind that if you have young children they will be safer than anywhere else : the camping is an enclosed area with reduced traffic, they risk absolutely nothing.
Totally different holidays
What you can enjoy during a camping holiday is a unique one-of-the-kind experience and here is why...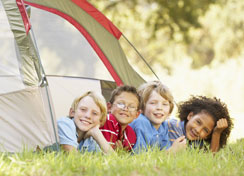 For your children
Playing areas, water parks, sport grounds, new friends and everything your children need !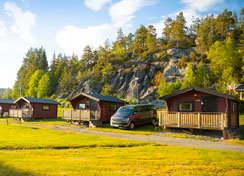 Convert to a new concept
A real kind of a village equipped with every possible and imaginable comfort you may need.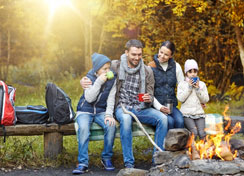 Socialising / relations
Campsites offer great opportunities for families to meet new people and enjoy a pleasant stay.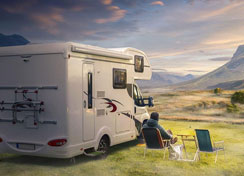 For your health
A few days in nature will revitalise your system. Fresh air and no stress, just what the human body needs.
LUXURIOUS CAMPING HOLIDAYS
Contrary to popular belief : a campsite is more comfortable than many of the so called luxurious hotels and clubs.
Camping tips
Get the tips you need to work out your camping adventure

Camping : Budget-friendly holidays
A camping holiday remains the most economical holiday choice. That is to say, you can control your own expenses : Although the rental price is always fixed, you can still pay depending on what you need (type of housing, electricity, etc.).

Camping trip
What you should take on your camping trip depends on what type of trip you have in mind. Driving somewhere and going on small day hikes from a populated base camp ? You can bring a nice, big stove. Hiking 25 miles into the middle of the Grand Gulch ? You'll need something a little more portable.

Necessary camping equipment
Tent, torch/flashlight/lantern, sleeping bag, lockable duffel bag (recommended), Therm-a-Rest/air mattress, Swiss Army knife, stove, whistle, lighter, hammer/mallet (to drive tent stakes into the ground), axe/saw/hatchet (for chopping firewood for campfire)…
Where to camp ?
Browse this site to get more details